Free Sheet Music for the Flute
Somewhere Over the Rainbow

Somewhere Over the Rainbow was written by Harold Arlen and Yip Harburg for the 1939 movie The Wizard of Oz, where it was sung by actress Judy Garland in her role as Dorothy Gale. The song is number one on the "Songs of the Century" list compiled by the Recording Industry Association of America. Over the Rainbow is a slow, very moving ballad, and it works particularly well on the flute.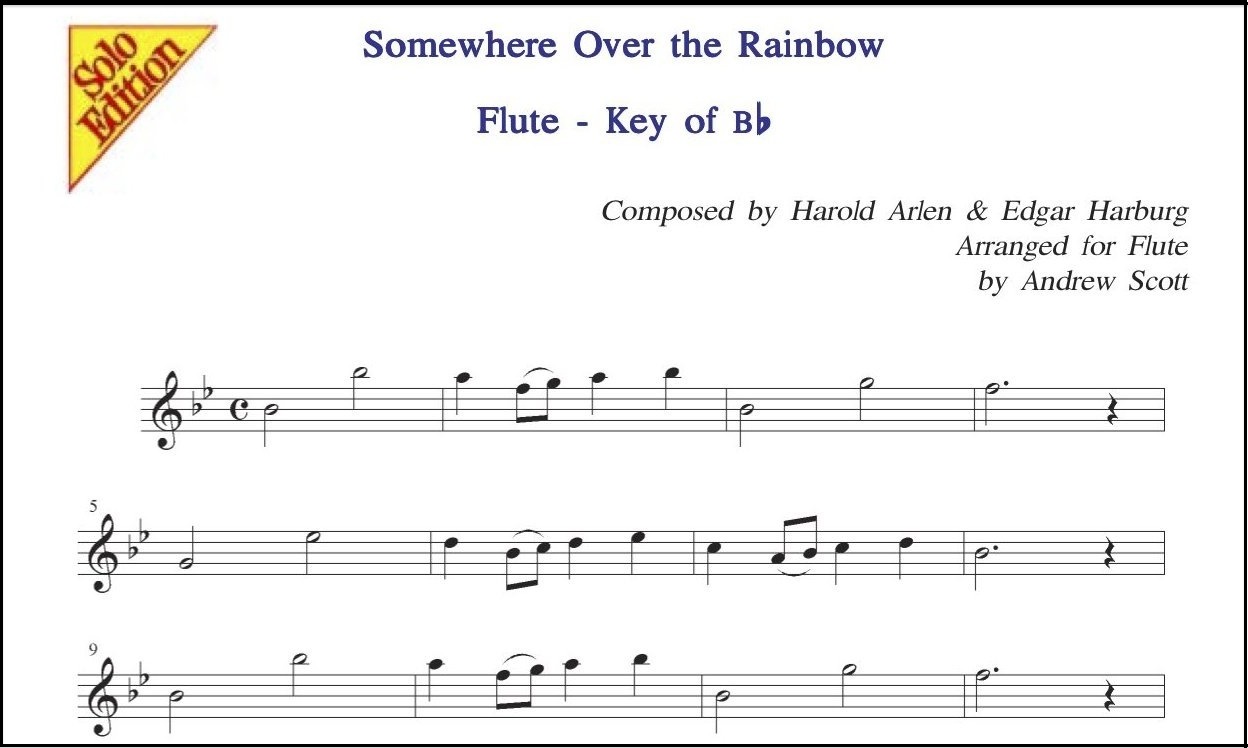 Get All the Sheet Music for Flute in my Collection.
I will email you when new sheet music is ready for you to download.
Contact
Office Hours:
9am to 5pm
Monday to Friday
Phone
Australia
(08) 8370 8358
International
+61 8 8370 8358
Current time at Andrew Scott Music